COMMERCIAL TOILET PARTITIONS TORONTO / GTA
Leading Ontario Toilet Partition Supplier
Commercial Washroom Toilet
Partitions / Dividers

DESIGN AND ORDER YOUR CUSTOM COMMERCIAL BATHROOM TOILET PARTITIONS with Service Available throughout Ontario - Toronto | GTA | Mississauga | Barrie | Ottawa | Guelph | Hamilton | London | Niagara Falls | Vaughan | Newmarket | Orillia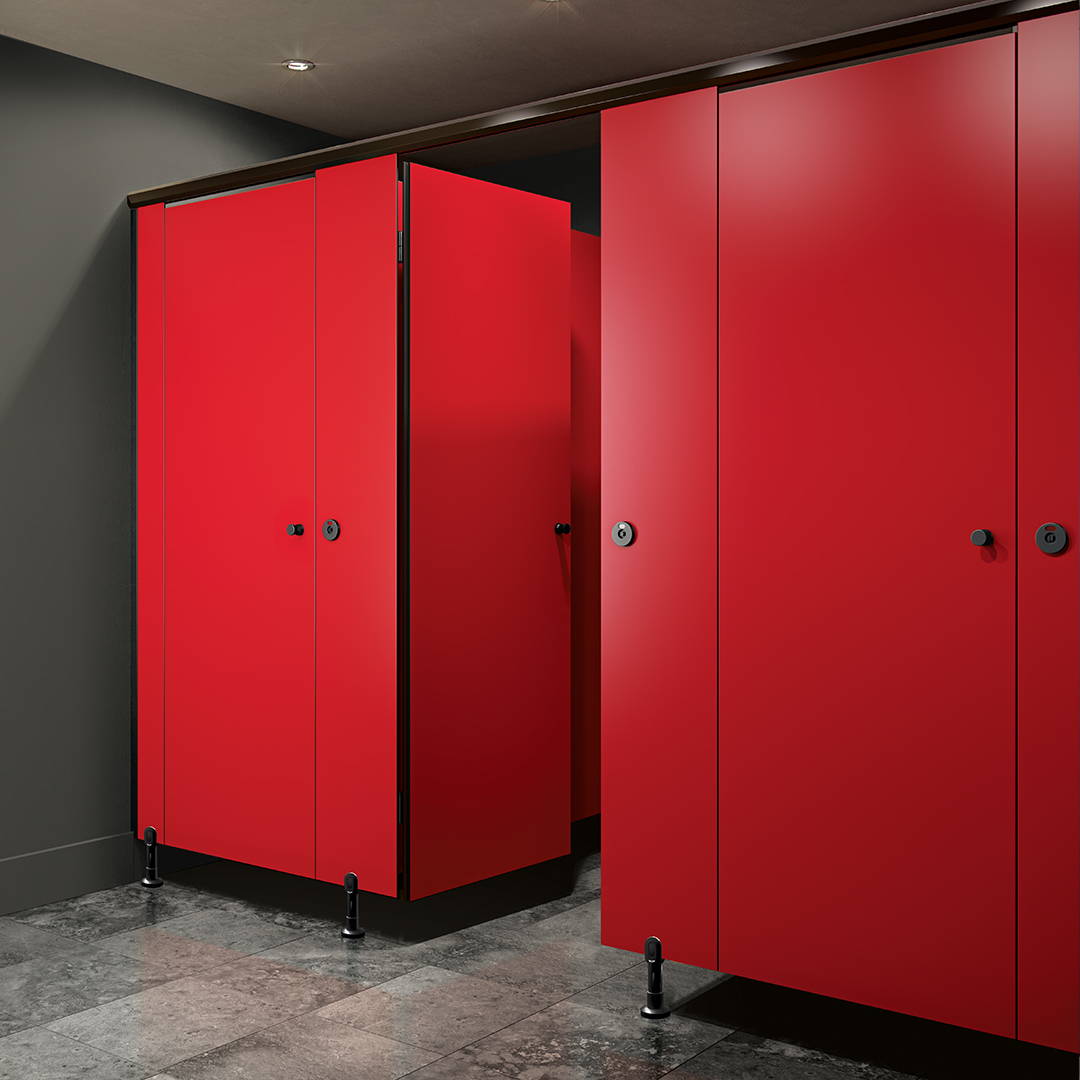 COMPREHENSIVE SELECTION
OF BATHROOM PARTITIONS
IN THE CANADIAN INDUSTRY!!

Durable and Long-Lasting. Two words that can accurately describe Specialty Product Hardware's line of Commercial Toilet Partitions. Our line of commercial bathroom partitions outlive the competition simply because they are better engineered, designed and built than the rest! From Thick, sturdy Powder Coated Steel to elegant, durable compact Plastic Laminate, we are sure we have the best bathroom toilet partitions for you! Our Washroom Toilet Partitions are designed for use in all commercial, industrial and institutional facilities and come in a wide range of colours and finishes.
Specialty Product Hardware's Bathroom Partitions are known for their excellent design and high quality construction, providing endless configurations and layouts for bathroom stall dividers with the most available options in the Canadian industry.
Ontario's Leading

Toilet Partition

Supplier / Distributor
From Powder Coated Metal and Stainless Steel to Compact Laminate and Solid Plastic. Specialty Product Hardware is proud to offer all of the top major toilet partition materials in Canada! The competition usually carries 2-3 styles MAXIMUM, which means you need to do alot of calling around to find the right bathroom partition material you are looking for! However, our customers requested, so we delivered. We are proud to offer all 6 Major Toilet partition materials to customers across Ontario! When you purchase Specialty Product Hardware Bathroom Partitions, you are investing in peace of mind.
With unmatched durability and an array of finishes, colors and textures to match any design, SPH installs confidence in every project. SPH is proud to offer Toilet Partition Supply and Install Services across the Toronto / GTA, Barrie, Hamilton and Niagara area with FAST, EXPRESS SHIPMENT and delivery across Ontario.
What are Commercial Washroom Toilet Partitions?
A Commercial Washroom Toilet Partition is the enclosure surrounding a toilet within commercial washrooms. It's main function is to provide privacy to the user. Commercial Toilet Partitions can come in in various styles, types and configurations, not to mention the endless materials and colours. A commercial washroom partition stall will usually have Toilet Partition Hardware such as hinges, locks, handles and depending on the layout will also have vertical supports such as pilasters and/or partition divider panels. Specialty Product Hardware has consistently been ranked Ontario's #1 Toilet Partition Supplier due to our commitment to providing the highest quality products and service for the most competitive pricing around.
Give us a call and let us show you the SPH Difference!
---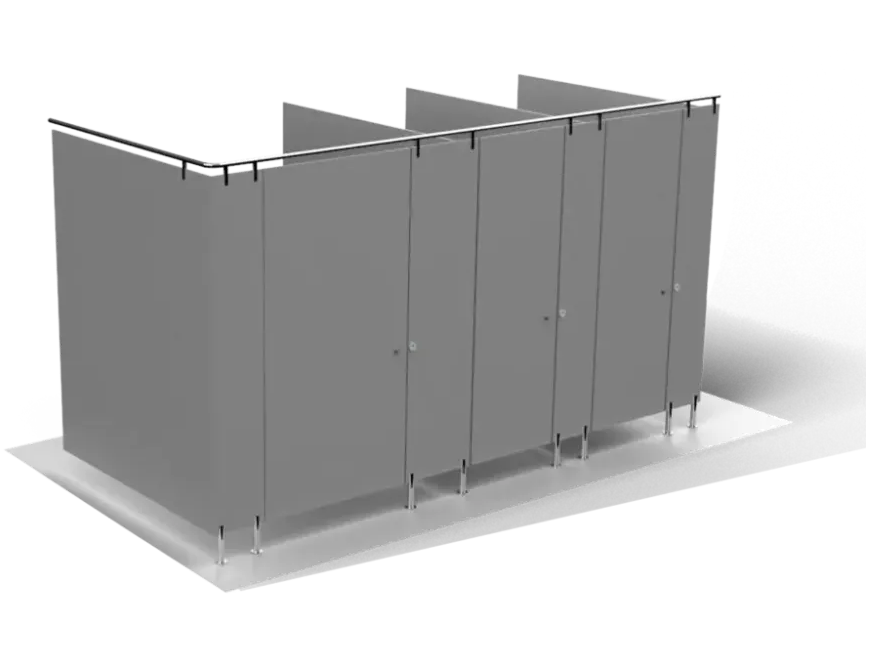 Washroom Toilet Partition Materials
Specialty Product Hardware is the #1 choice for all Commercial Washroom Toilet Partitions, Stalls and Urinal Dividers across Ontario. We serve our dedicated customers with high-quality commercial toilet partition products and solutions, while delivering a positive experience every time. We always strive to establish a long-term relationship with all manner of clients from Architects, General Contractors, Building Management, Building owners and make them an integral part of the process to ensure complete customer satisfaction.
Commercial Bathroom Partition materials have come a long way from the old, wooden styles of years past. The newer styles of washroom partitions are more durable, and better engineered for tougher use and allows business owners to better design their toilet partitions for the space available.
Powder Coated Steel Partitions: These have a finish that never rusts nor fades. The finish is a commercial-grade powder which adheres to the metal in a process known as electrostatic and is then baked under a heat source for a long-lasting and durable finish.
High Pressure Plastic Laminate Partitions: Plastic Laminate Toilet Partitions are sheets of particle board laminated with a high-pressure laminate finish which is then bonded with resin and pressure up to 1000 lbs per sq-in.
Solid Plastic (HDPE) Washroom Partitions: The #1 reason that Solid Plastic Washroom Partitions are in such high-demand is that they are non-porous, do not absorb odour and impenetrable to moisture / water. Solid Plastic Panels never peel and prevent mold and mildew resulting in a cleaner, healthier bathroom environment.
Stainless Steel Washroom Partitions: Made from durable and luxurious stainless steel material. Stainless Steel Toilet Partitions provide a smooth, elite appearance to any commercial washroom. Additional product upgrades can increase the durability and appearance even further with intricate textures and finishes for enhanced damage resistance.
Solid Phenolic Toilet Partition Stalls: Phenolic (Black-core and Colour-thru) are made from many layers of commercial-grade kraft paper that have been infused with resin and intense pressure. The resulting plastic panel is incredibly durable and built to last a lifetime.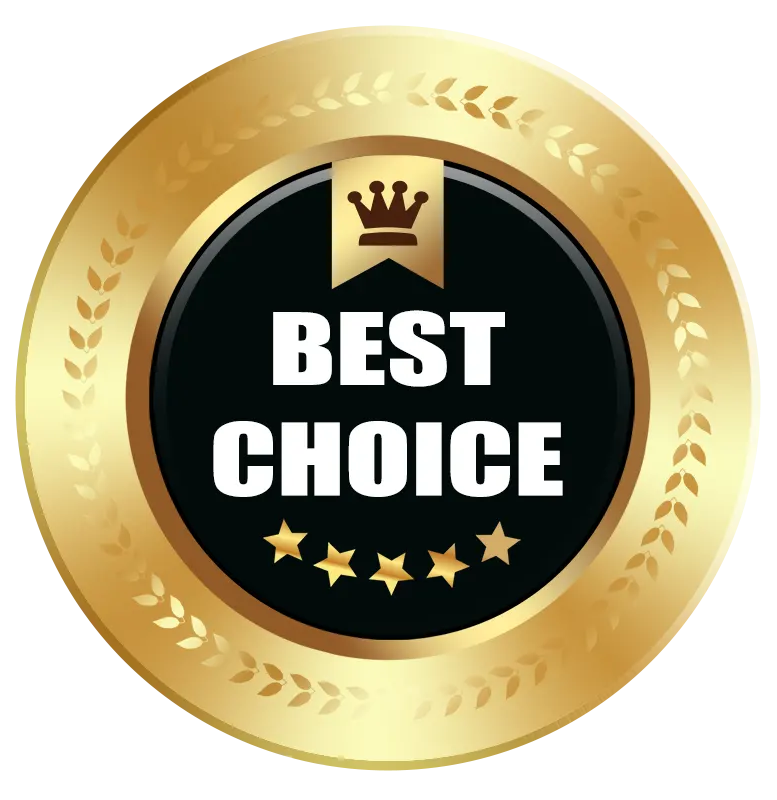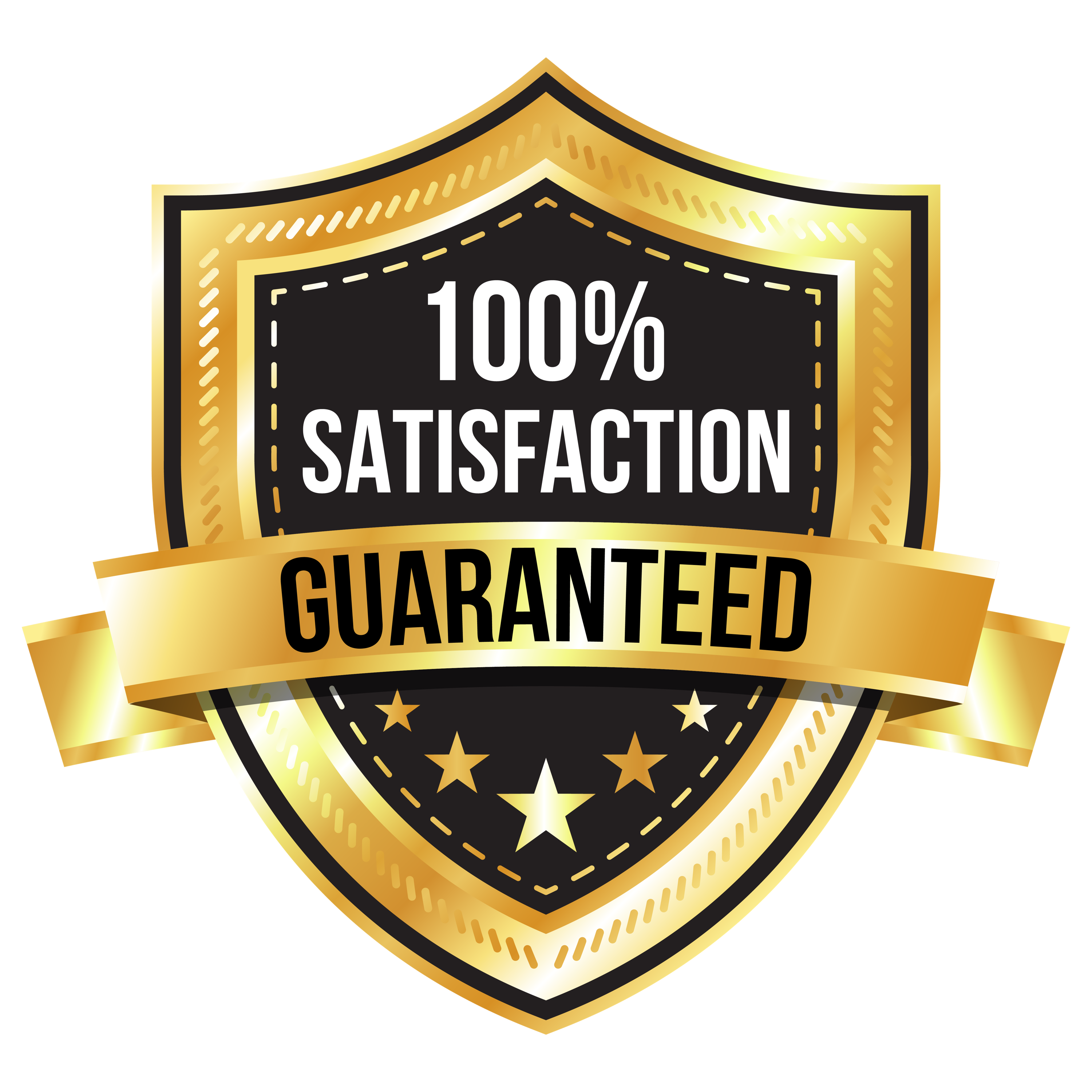 American Specialties (ASI Global)
---
Since 1957, ASI Global Toilet Partitions has been a pioneer in the commercial washroom partition industry. Their vast selection of material choices and mounting styles provides Architects and Designers, the freedom to deliver low life-cycle cost products for any building types without sacrificing style. From Powder Coated Metal, Stainless Steel, and Solid Phenolic, to Plastic Laminate and Solid Plastic; American Specialties can meet or exceed any specifications, AODA compliant and LEED requirements.
MetPar Bathroom Partitions
---
Metpar Partition Corporation is one of the leading Washroom Partition Manufacturers in North America. Founded in 1952 as Metpar Steel Products Corporation in Long Island City, New York. Metpar is one of the oldest continuous manufacturers of commercial toilet partitions today, having been in operation for over 65 years.
Scranton Toilet Partitions
---
With over 30 years of experience, Scranton Partition Products is an industry leader in bathroom partitions and lockers. Constructed from premium, North American-made materials, their products resist dents, scratches, corrosion, graffiti and mildew. When you purchase Scranton Products, you are investing in peace of mind. With unmatched durability and an array of designer colors and textures, Scranton Products installs confidence in every project.
AAMCO Washroom Partitions
---
Quality, Craftsmanship, Integrity, Experience, Service. For over 50 years, these words have come to describe the foundation of All American Metal Corp. Our team brings over 50 years of industry experience to the design, creation & sales of toilet and washroom partitions, screens, shower units & related products. We work closely with architects and commercial site owners to create custom & economical solutions that are built for a lifetime of service. It will always be our goal to provide durable partition products that are not only attractive and design-forward but are practical for all types of commercial spaces.
Toronto, GTA, Barrie, Newmarket, Aurora, Richmond Hill, Belleville, Pickering, Markham, Mississauga, Brampton, Oakville, Ajax, Oshawa, North York, Scarborough, Etobicoke, Whitby, Whitchurch-Stouffville, King City, Bolton, Orillia, Midland, Owen Sound and more!
London, Guelph, Kitchener, Milton, Hamilton, Windsor, Niagara Falls, Sarnia, Chatham-Kent, Brantford, Woodstock, Ancaster, Caledonia, Grimsby, St.Catherines, Stratford, Cambridge, Waterloo
Ottawa, Nepean, Kanata, Cornwall, Kingston, Pembroke, Napanee
Sudbury, North Bay, Timmins, Thunder Bay, Huntsville, Gravenhurst, Haliburton, Parry Sound, Petawawa, Sault Ste. Marie.
Canada's Leading Architectural Washroom Product Supplier
Commercial Washroom Toilet Partitions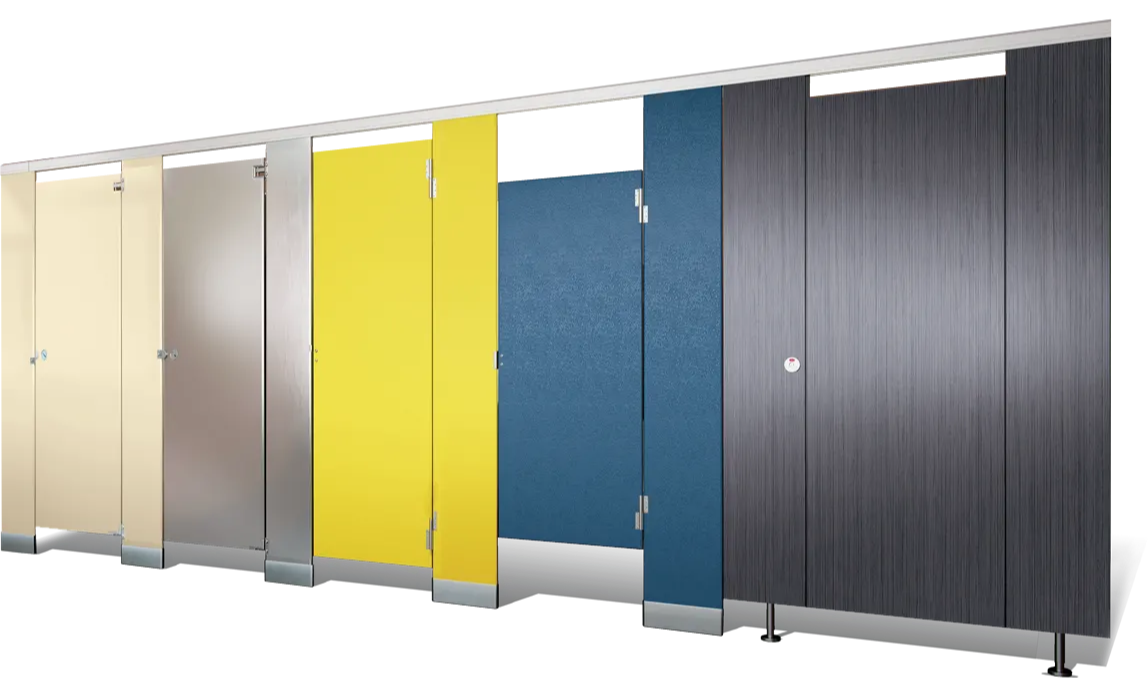 Specialty Product Hardware (SPH) provides the best quality toilet partitions Toronto, GTA, Barrie, Ottawa, and all of Canada can offer.
Call Today - 416-444-0007